At the Baby Bryce Foundation I want to ensure that I am doing things as above board as possible. I'm spending a lot of time connecting with the people I know already working in NPOs, as well as doing a lot of research in my time off. I know I made some mistakes when I started WAHM WorkSpace and I want to try and avoid as many pitfalls as possible.
Not only am I pursuing training and education on how to start, and run, an NPO, I'm also needing to ensure that I'm as educated in the specific area that I want to serve in.
I've personally experienced 4 miscarriages, 2 live births and one termination for medical reasons, however I've been pretty lucky in that I didn't have a whole lot of complications during my term pregnancies. And all of my losses have been fairly early on. There are many women I can identify with, but there are many whose experiences have been very different, and it's them that I need to connect with and learn about too.
In pursuit of my goal to be an all round resource, I am pursuing any and all education opportunities for myself.
The most amazing opportunity has presented itself in that Mama-Nurture is bringing her Bereavement Doula Training to Durban for the first time in June 2019.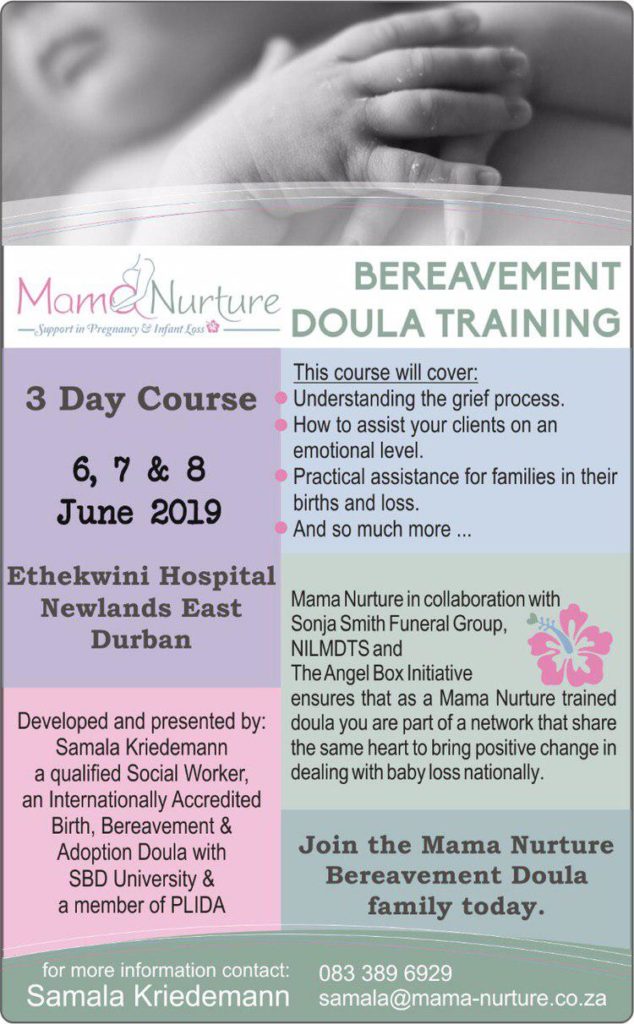 This foundation is very new and I need funding to cover the 3 day Bereavement Doula Training. Please help me become a better resource to support the women who need to know they are not alone!
1 in 4 women experience a miscarriage
1 in 8 women experience fertility issues.
Very few people talk about this publicly.
Help me be there for someone else!

Your donation will go towards the costs of the training, as well as the additional course in Doula training. Any extra donations will be allocated to the running costs of the Foundation.
I need a total of R5000 by the end of May 2019.
That's 200 people pledging R25 each to help me get started on this incredible journey.
R25 to help a woman feel less alone in a difficult time.
R25 to help a mother cope during a miscarriage.
R25 to help a doctor understand the emotions a woman is going through.
R25 to support a Mom going through a rainbow pregnancy.
WAHM WorkSpace will be assisting with managing the finances. If you would like to make a payment directly to the course organiser, please email Bianca for more information.
Use the Add to Cart button below to pay R25 using credit card or EFT payment. You may add multiple of these to your cart.
OR Pay with the Zapper Code on the below to the WAHM WorkSpace Account. You can choose the amount you contribute here.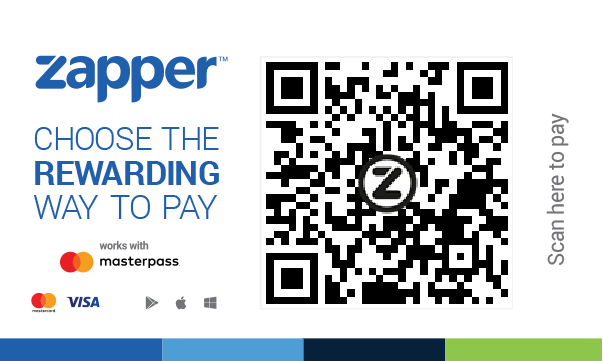 Please help me reach R5000 by the end of May 2019.
Pledge R25 to help me get started on this incredible journey.
Update 10 May. R425 has been donated and I'm so grateful to everyone who has donated. Thank you for sacrificing 17 cups of take away coffee this month!