Bianca has always had a passion for helping people. She's naturally nurturing. Growing up the only thing she was sure she wanted to be was a mother. As a preacher's kid, Bianca grew up in a lot of towns in South Africa, and learned to deal with a wide variety of people from an early age.
Gregarious and outgoing, Bianca chose to go to the National School of the Arts for high school, and specialised in Drama. Discovering her knack at organising things, she became the first ever pupil Stage Manager for a main school production.
On matriculating, Bianca pursued a Bachelor of Arts at the University of Natal, Pietermaritzburg Campus (now UKZN). Earning her degree with majors in Psychology and Applied Language Studies. While at university she took up fencing and worked at the on campus theatre - both back stage and front of house.
Early Career & World Travel
Having still not found her passion, or decided what field of study to pursue further, Bianca did what many South Africans do, and went overseas to "find herself". Traveling to the USA to become an au pair, she spent most of the year in Maryland, outside of Washington, DC with a wonderful family. With her year in the USA over, Bianca traveled to the UK and worked a variety of jobs in London and the Scottish Highlands.
Dreading another UK winter, Bianca followed the sun and returned home to Durban, South Africa. She worked in a beachfront hotel shortly after returning, but the the travel bug had bitten, and her feet were getting itchy. An opportunity to teach English in Taiwan presented itself and Bianca jumped at the chance to live abroad again. After Taiwan she lived in Sydney, Australia for a short while before returning home.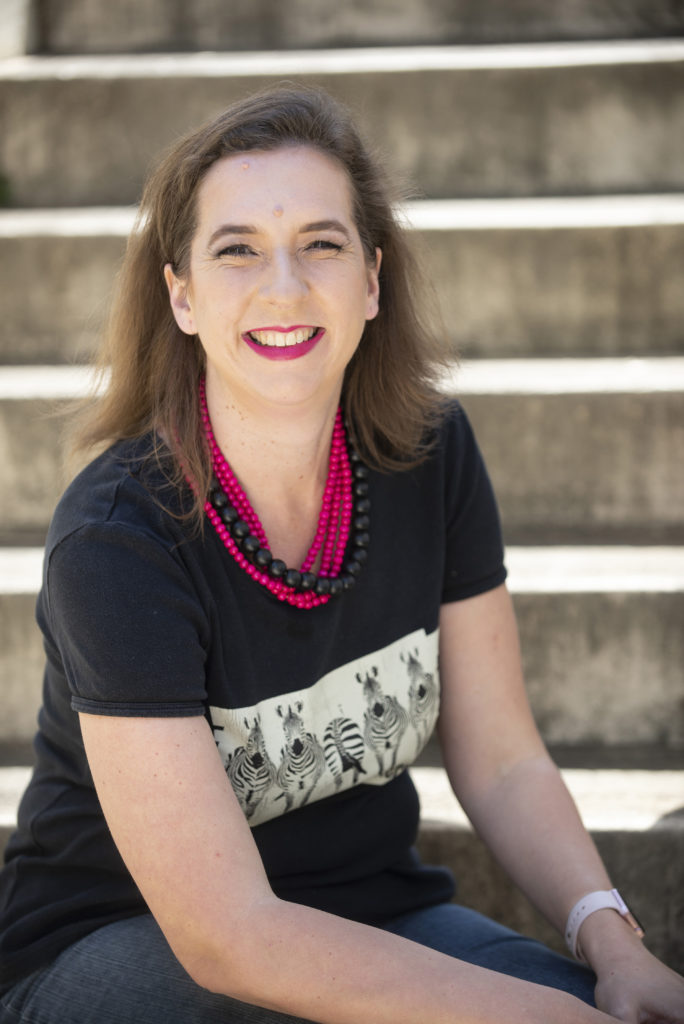 Having seen the world, and thoroughly enjoyed traveling and all the unique people and places she had seen, Bianca took a job with a travel agency. Three years later she was invited back to the US, and spent 4 years there working for two families.
In 2008 she returned to South Africa, and the travel agency, and finally decided to settle down. She's lived in Durban ever since.
She discovered her passion for training and nurturing people while working at Flight Centre, where she worked until 2013.
Trials and Tribulations -
Becoming a Mom
Bianca met her now husband, Brian, in 2009. They got married in 2012. Although it had taken until the "ripe old age of 35" to find the one, Bianca and Brian were ready to start a family. Like most couples who have never experienced difficulties, they were excited to learn that Bianca was pregnant soon after they returned from honeymoon.
Nurturing and Support
A Foundation is Born
Bianca began blogging about her experiences of pregnancy and loss at the beginning of her third miscarriage with Brian. Writing about her experiences was a way to find connection, and realise that there are thousands of other women who are also the 1 in 4 who will experience a miscarriage. And that the 1% who experience multiple miscarriages are a surprising large number of women as well! Finding encouragement, sympathy, empathy and connection was incredibly helpful in her journey.
Seeing the value in this connection, Bianca started Rainbow Hope SA. A Facebook Group supporting mothers experience miscarriage, and offering guidance and support through rainbow pregnancies. The group was started while she was dealing with her own miscarriage between her two living children.
Following her termination, and the trauma she experienced, the need to feel her pregnancy and loss had a purpose was immense. While dealing with all the factors that affected her, she came to the conclusion that this foundation was what was needed. A place for mothers to feel supported, seen and heard in their grief, worry and doubt. As well as a place for education and support for the people who work with these mothers in a professional setting, and for the family and friends of these mothers.
Baby Bryce had almost no chance of survival outside the womb.
He was loved beyond measure.
The decision to not let him suffer, is one of the hardest decisions Bianca ever had to make.
Making that decision was made from a place of LOVE. 
Starting this foundation in his memory, is his legacy to the world.
For the mothers, families and caregivers who will have an experience a little better than his mother, Bianca, had!
WORDS FROM THOSE I HAVE SUPPORTED
"I just want to thank you for this group sister. It has helped me so much. It is hard to cope some days but this group helps me remember I'm not alone and that there are people who understand. Thank you????????"